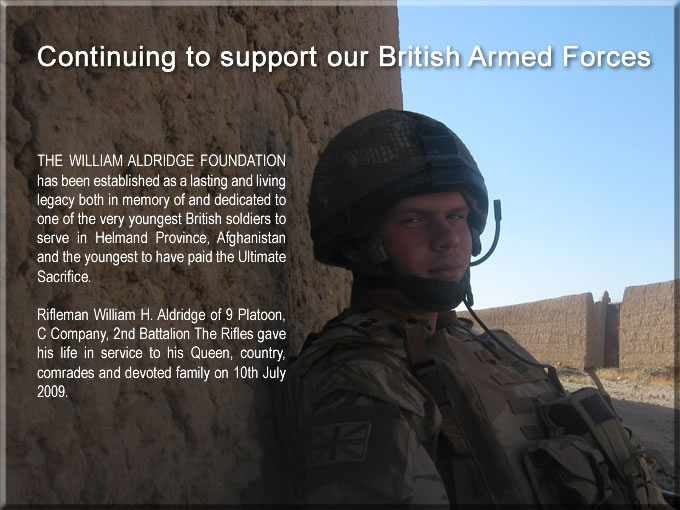 THE WILLIAM ALDRIDGE FOUNDATION continue to support our Armed Forces because.....
 
This video was originally a simple powerpoint presentation emailed to a gentleman named Iain J Grant, who decided to set it to some rather poignant music. The song is entitled 'Sgt. MacKenzie' and performed by Joseph Kilna MacKenzie & Clann An Drumma. 
 
Dedicated to all the brave men and women who defend our country and our freedom:
"We are so much more than a not for profit Forces Charitable Organisation. We seek to network, forge links, build-on, communicate, promote and work alongside existing Military Charities, Organisations and Welfare Funds. We are independently, raising funds for our '
Supported Charities
', through various events up and down the country and the sale of our merchandise. We believe we are quite unique in showcasing the available assistance & support for our Tri-Services through our easy to navigate and continuously updated '
Forces Friends
' online directory. Here you will find listings with kind permission, for those organisations helping British Serving Armed Forces, Veterans, Injured Service Personnel and Bereaved Military Families." 
Lucy (Founder)